I got to hang out with a HOT MOMMA 2 weekends ago.  She rode with me in that creepy chair lift I talked about in my last blog.  She cheered me on and helped me make it to the top.  This lady is gorgeous, vibrant, energetic, has sex appeal, and can run circles around women half her age.  Check out her pictures below.
Her name is Dawn Sylvester.  She is 55 years young and specializes in fat loss and increasing energy for women age 35 and older.
Did you know that exercise and eating can positively affect your attitude, anti-aging, energy, mood, appetite, sex drive, and hormones?
Below is a short video interview about just that with my Hot Momma friend Dawn.  Believe it or not she used to not be so hot.  She was overweight, had no energy and was addicted to lots of cardio and dieting.  Take a look at her before picture below.  I love the hair and outfit!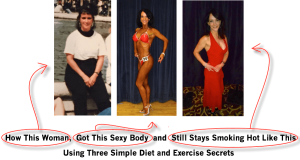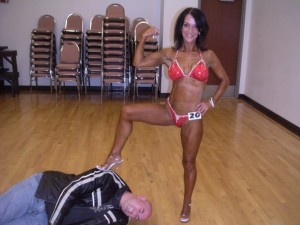 Now at age 55 she feels better than ever. She has a 19 year old son at Michigan State University.  Here is a picture of her the day she competed in her first fitness competition at age 50.  Like I said – a Hot Momma!  That is her poor hubby Craig being squashed on the ground.  By the way he is 11 years younger than her.  Yep – a real Hot Momma!
I want to be like her when I am 55 years young!  If I could bottle up her energy it would be worth millions.  This video interview is from my Nashville trip a few weeks ago where I met up with Dawn and other top fitness experts from around the world.  She is a FIREBALL!   Check her out.
If you want to learn more about being a Hot Momma like Dawn check out her digital fat loss program geared toward women age 35 and over.
CLICK HERE TO CHECK IT OUT!